Ok in lieu of me receiving Muse of Nightmares for my birthday, I have decided to review Strange the Dreamer (which I
loved
).
Yup, that's the Australian cover -_-
So what's it all about (how have you not heard of it uneducated peasant)?
The dream chooses the dreamer, not the other way around—
and Lazlo Strange, war orphan and junior librarian, has always feared that his dream chose poorly. Since he was five years old he's been obsessed with the mythic lost city of Weep, but it would take someone bolder than he to cross half the world in search of it. Then a stunning opportunity presents itself, in the person of a hero called the Godslayer and a band of legendary warriors, and he has to seize his chance or lose his dream forever.
What happened in Weep two hundred years ago to cut it off from the rest of the world? What exactly did the Godslayer slay that went by the name of
god
? And what is the mysterious problem he now seeks help in solving?
The answers await in Weep, but so do more mysteries—including the blue-skinned goddess who appears in Lazlo's dreams. How did he dream her before he knew she existed? And if all the gods are dead, why does she seem so real?
Welcome to Weep.
(retrieved from Goodreads)
- the prose
- the plot (I was mcfreaking sleepy as I read this and the plot just kept me hooked)
- the characters (Sarai just needs a good hug. And to sleep. Minya it's ok you tried stop blaming yourself)
- and just. all the dreamers around there.
- it has such rich world building, an engaging story line, a unique backstory and ugh i'm dead.
- please revive
- it killed me
- lazlo. he just. wants to help people? and freaking thyon nero can not understand that? like shush gold boy.
- i love your name lazlo can we share?
- he just. reads so much??? like relatable lmao
- oh and weep. just like the best setting for such a book.
- but then sarai. This dreamer girl who doesn't get to dream because she's busy checking other people's dreams out.
- it's got magic and gods and monsters (does minya count as a monster?)
- minya is a terrifying adult that looks like a child and she captures
ghosts
just because she can. she's mcfreaking murderous and I'm a little scared of her
(just a little)
.
Ok only thing that wasn't really my pot of tea (what the hell nora) was the insta love between lazlo and sarai but I don't really think it detracted that much from it. But it's this book, can you really blame me?
Can you guess my rating?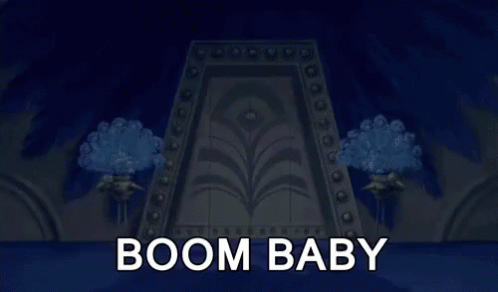 look Laini did really well, she deserves a Kuzco gif (yeah I love The Emperor's New Groove. It's only kind of a problem)
So tell me! Have you read Strange the Dreamer?
If not, why? Did you love it or not?
How was the second one (or have you not laid your paws on it yet)?
No spoilers in the comments though!
(if you see something in my post that might be classified as
a spoiler tell me in a contact form)
Thanks for readng!